Social Contribution Activities and Environmental Activities
SAWAYAKA Community Season
The Kyudenko Group designates the end of October every year as the "SAWAYAKA Community Season".
During this period, the entire Kyudenko Group carries out service activities rooted in the local community, such as cleaning work using our expertise in working at high elevations and inspecting equipment at welfare facilities.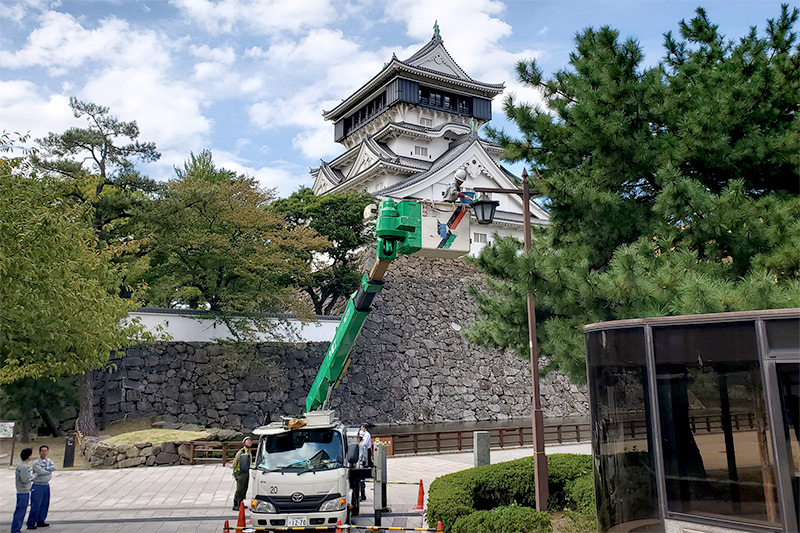 Kyudenko Children's Sports Class
This is a unique contribution to the community by our company, which has an athletics club with a long history, with the aim of letting children know the appeal of sports that give them dreams and excitement.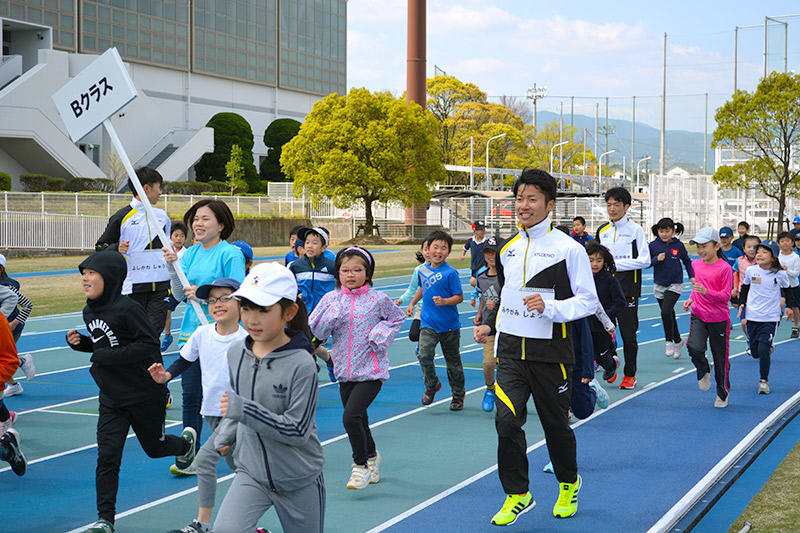 Supporting the Elderly and People with Disabilities
As part of our support for the elderly and disabled who live alone, we sympathize with the purpose and importance of the Fukuoka City Council of Social Welfare's "Safety Information Kit Distribution Project," and have been presenting the Fukuoka City Council of Social Welfare with Safety Information Kits since fiscal 2019.
The kits are distributed in each school district to those who need them through the help of welfare committee members and Fureai Network volunteers.
The "Safety Information Kit" is a special kit for those who need to be watched over in the community, such as elderly people who live alone and people with disabilities. The kit contains cards with information such as emergency contact numbers and family hospitals, which can be kept in the refrigerator in case of emergencies or disasters.
Efforts to protect the environment
Switching to hybrid vehicles for company use
Hybrid passenger cars can reduce greenhouse gas emissions by 20-30% compared to gasoline cars in the same class.
Use of batteries in elevated work vehicles
We have switched from gasoline to batteries to power our elevated work vehicles. As a result, each vehicle uses about 200 liters of diesel fuel per month, and we are working to reduce greenhouse gas emissions.
Academic Researcher Support Program
This program has been implemented since fiscal year 2000 to support researchers who are engaged in academic activities mainly in the Kyushu area, and mainly provides grants to those who are conducting research related to our business.
International Contributions
We are involved in the operation of the Honorary Consulate of the Republic of Indonesia in Fukuoka, the Kyushu-Indonesia Friendship Association, the International Student Support Program, and volunteer activities in cooperation with NGOs.