Olive Business
Objectives
As a company that aspires to develop business closely connected to the local community, we will contribute to society by building a new business model by taking on the challenge of a sixth-tier industry with an eye to the whole country and even overseas, in order to contribute to the further development of Kyushu's primary industry through "production (primary)," "processing (secondary)," and "distribution and sales (tertiary)" of safe and secure food. We will contribute to society by building a new business model.
In October 2011, an olive oil mill was completed in the Amakusa Olive Orchard. The Italian-made olive mill is now able to produce olive oil.
In July 2014, Amakusa Olive Garden began operations as Japan's first olive harvest experience farm, integrating production, processing, sales, and tourism.Thanks to your support, 82,000 people have visited the Orchard so far, making it a place where people can learn about the appeal of olives and a new tourist spot in Amakusa.
We have an integrated process from cultivation to oil pressing to commercialization to sales.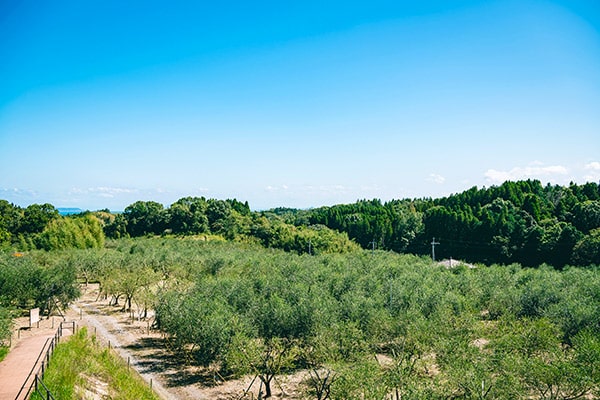 April 2010: Started cultivating olives in our own olive orchard in Amakusa City, Kumamoto Prefecture.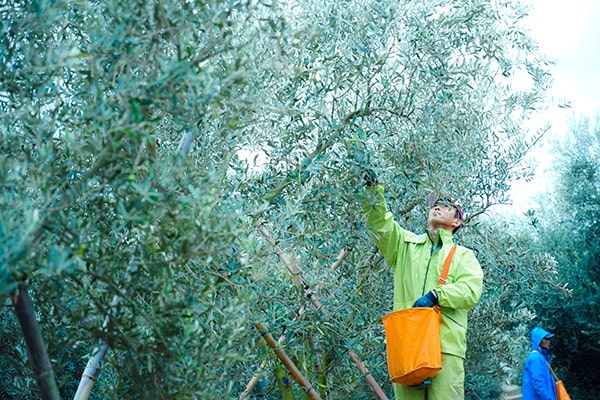 Harvested from mid-September to mid-October every year
The fruit is harvested and turned into extra virgin olive oil within 24 hours at an oil mill on the farm.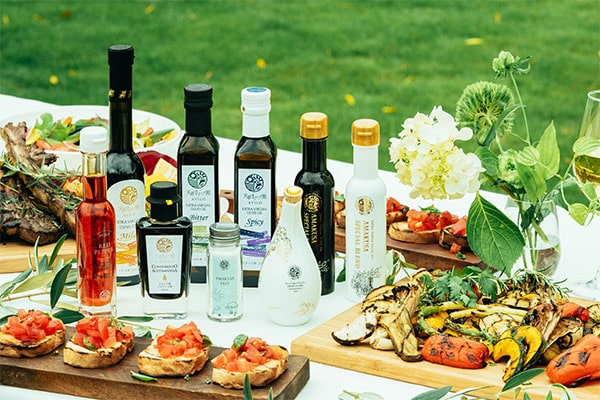 Amakusa Olive Orchard, Tenjin, Fukuoka City Amakusa Olive Orchard AVILO Iwataya Store, Online Store, and other wholesale stores nationwide.
Own farm (Amakusa Olive Orchard AVILO: Amakusa City, Kumamoto Prefecture)
As a tourist farm, this facility can be enjoyed by the general public. You can shop, eat, drink, and experience activities.
Inside the park: The Olive House on the hill offers a panoramic view of the olive grove.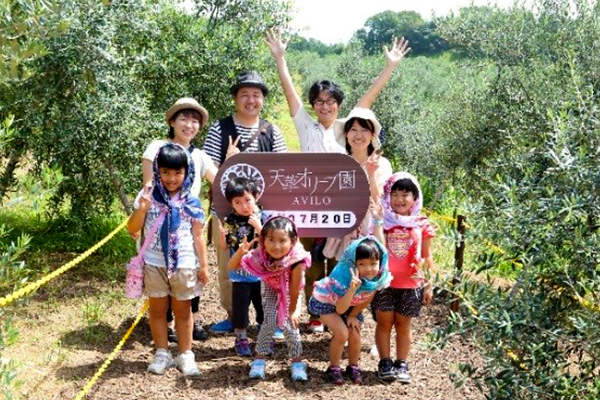 Experience: Experience olives firsthand through farm tours and other activities.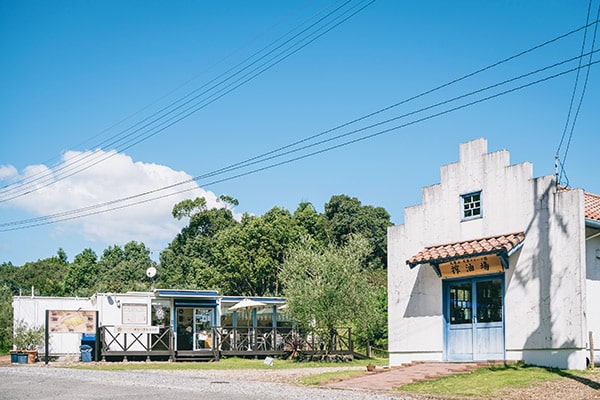 Store: Here we sell original olive products such as olive oil and cosmetics.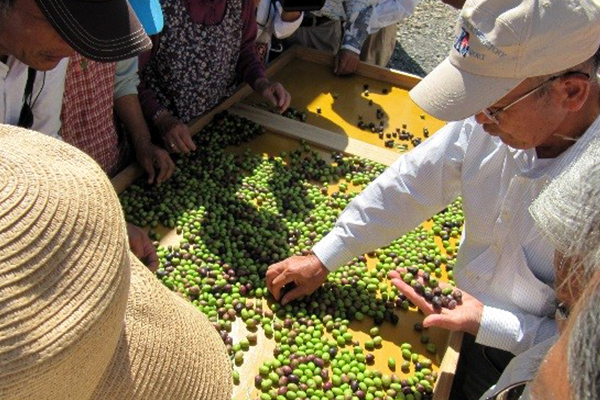 Cultivation: Working with local government and farmers in Amakusa to cultivate olives
SDGs to be achieved through olive business
Through our olive business, we will take the initiative in addressing the issues facing society and contribute to the formation of a sustainable society.

Provide opportunities for diverse human resources to work together.

Increase in food self-sufficiency
Securing ongoing project leaders
Promoting sustainable production and consumption

Nutrition education in the community, schools, and other in-house activities
Promotion of food loss reduction
Expanding the use of wild game meat
Revegetation activities in olive groves

Utilization of abandoned land(Unused and abandoned land)
Conservation (regeneration) of the Satoyama environment